Regular price
Sale price
$1,091.84
Unit price
per
Sale
Sold out
Usually ships within 24 hours.
Baccarat Glassware

Inspired by the taste-vin silhouette that sommeliers use, the tall bowl is wide and has a V-cut base, which allows the bubbles to rise seamlessly. The tapered lip enables the flavor to fill the vessel with a concentration of sparkling aromatic richness. The Château Baccarat champagne flute takes into account the changes in the wine market and has, accordingly, crafted a stylish and cunning shape. Perfectly suited to the discerning vintage connoisseur, this sophisticated stemware is worthy of any celebratory occasion or festive soirée.

Height: 9.4 in

Diameter: 1.7 in

Capacity: 7.1 oz
Waterford Glassware

Raise a toast in luxurious style with this pair of Lismore Diamond Toasting Flutes and make it a celebration to remember. Hand-crafted in our fine crystal, these stunning crystal toasting flutes possess a reassuring weight in your hand, whilst illuminating the color and effervescence of its contents with excellent clarity. Combined with the intricately adorned Lismore Diamond pattern, a modern reinvention of the classic Lismore, these fine crystal flutes transform casual occasions into grand experiences that are worth celebrating.

Height: 13 in

Width: 3 in

Capacity: 5 oz
St. Louis Glassware

From its star-shaped base to the sparkling glints of the diamond, bevel, pearl and rim cuts, Tommy stands as a timeless collection since 1928. Its straight lines have afforded elegance to the most refined interiors, all the way to the Hall of Mirrors in Versailles. What if the exceptional became an everyday celebration?

Height: 8 in

Diameter: 2.3 in

Capacity: 3.7 oz
What is in the Basket

Our beautiful Wicker Basket comes with your bottle, choice of Glassware (2x) and is filled with:

- La Tour Polignac Escargot

- Quaranta Soft Nougat with Hazelnuts

- Mighty Fine Honeycomb Dips

- Dark Chocolate Almonds

- Mrs Bridges Luxury Preserves 3 pack

- Cartwright & Butler Luxury Confectionaries Sea Salt Fudge

- Smoked Oysters

- Imperial Fruit and Nut Blend

- Love Cocoa Strawberry Champagne Choclate Bar

- EATABLE Gourmet Champagne Popcorn

- Catello Brie Cheese

- Cherrington Water Crackers

- Whisps Cheese Crisps

- Box of Purdys Milk and Dark Chocolate mixture

- Moccia & Urbani Natural Salami

- Wild Pacific Smoked Salmon

- Dark Chocolate Covered Pomegranates

- Pimento Stuffed Green Olives

- Fresh Fruit

- Wine opener

- Cartwright & Butler Luxury Confectionaries Sherbert Pips

*Actual Basket contents may vary based on supplies.
Our Ultra Luxe Gift Baskets were created for those with a taste for the finer things in life. Only the most luxurious champagnes, whiskies, tequilas and wines are featured in this high-end collection. These top tier bottles are complimented with your selection of exquisite artisan crystal barware by either Baccarat or Waterford.
These gift baskets come filled with an assorted bounty of delectable treats including cheese, crackers, meats, nuts, fruits, chocolates, and more.
This vivid Champagne shows up-front and linear definition, thanks to rapierlike acidity, with finely meshed flavors of ripe black cherry and mandarin orange fruit, raw almond, anise and cardamom spice as well as a touch of honeycomb, which all unfurl and expand on the fine, creamy palate. Sleek acidity continues through to the finish, with additional racy character provided by a streak of minerally saline and chalk, which gains momentum through the midpalate and rings out on the well-cut, lasting finish. Pinot Noir and Chardonnay. Drink now through 2040
*Sample image and actual basket and contents may vary based on supplies
*Gift baskets may incur separate shipping fees 
Buy this gift basket online and enjoy the convenience of delivery anywhere in Canada! TAG Liquor Stores is here for all your alcohol gift delivery needs!   
Share
View full details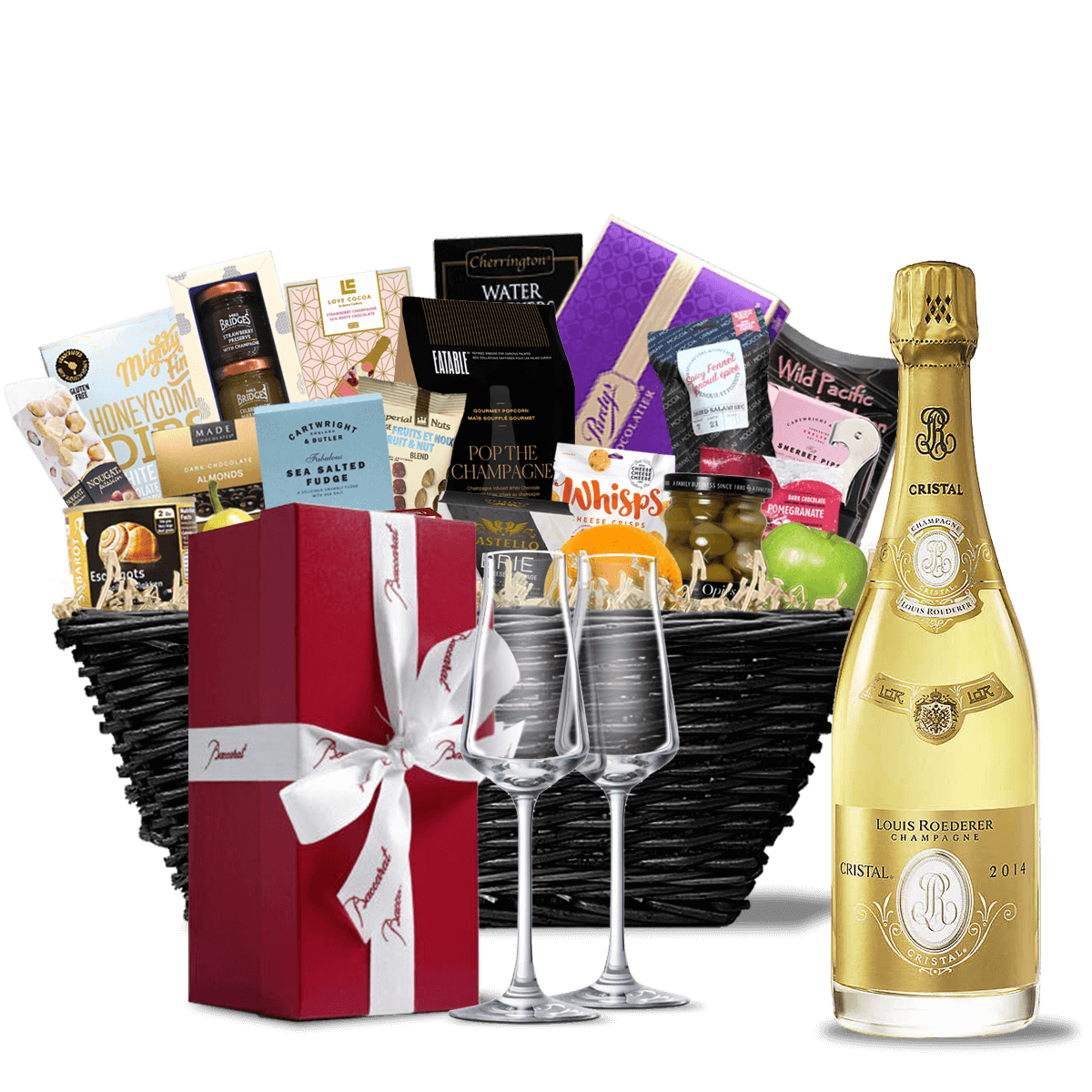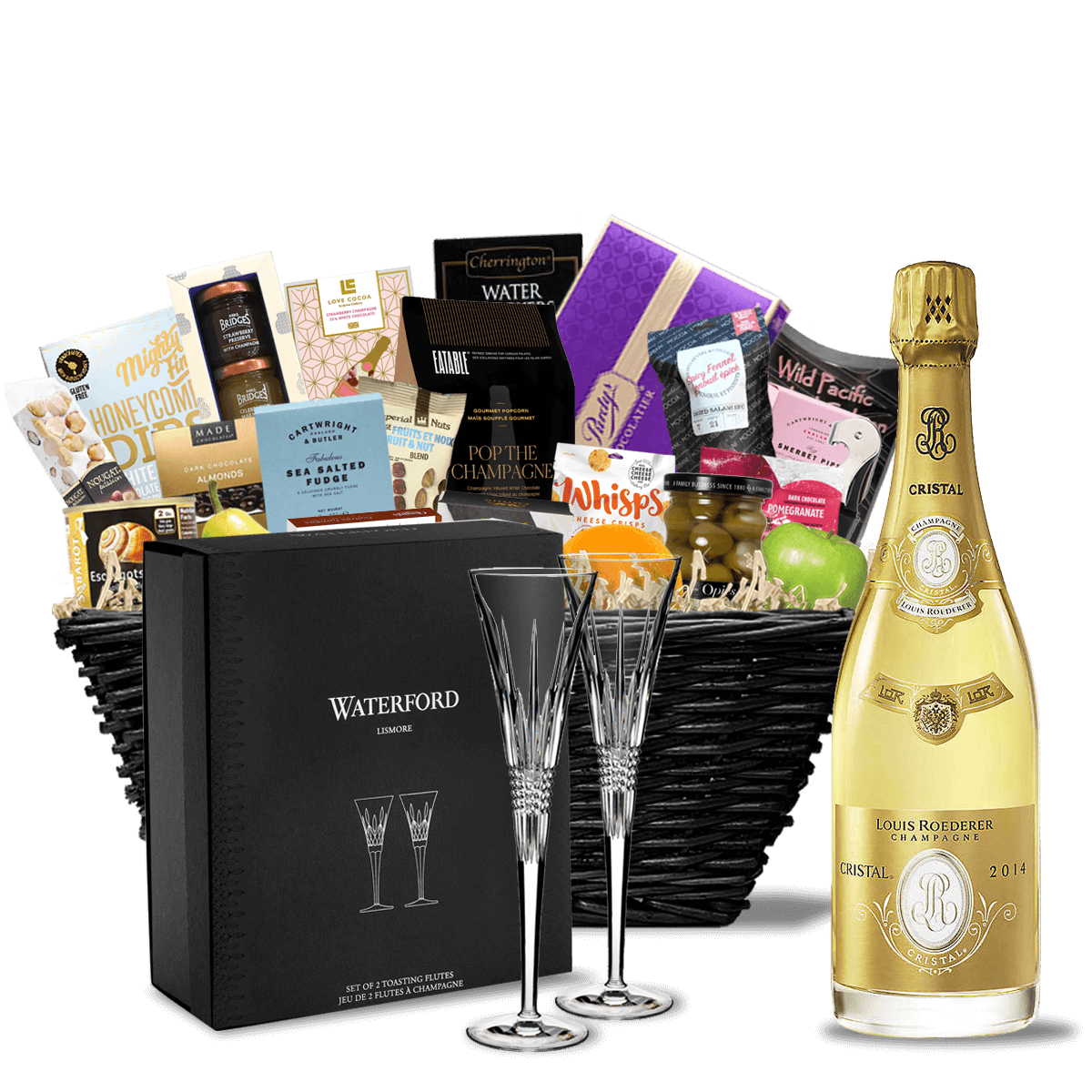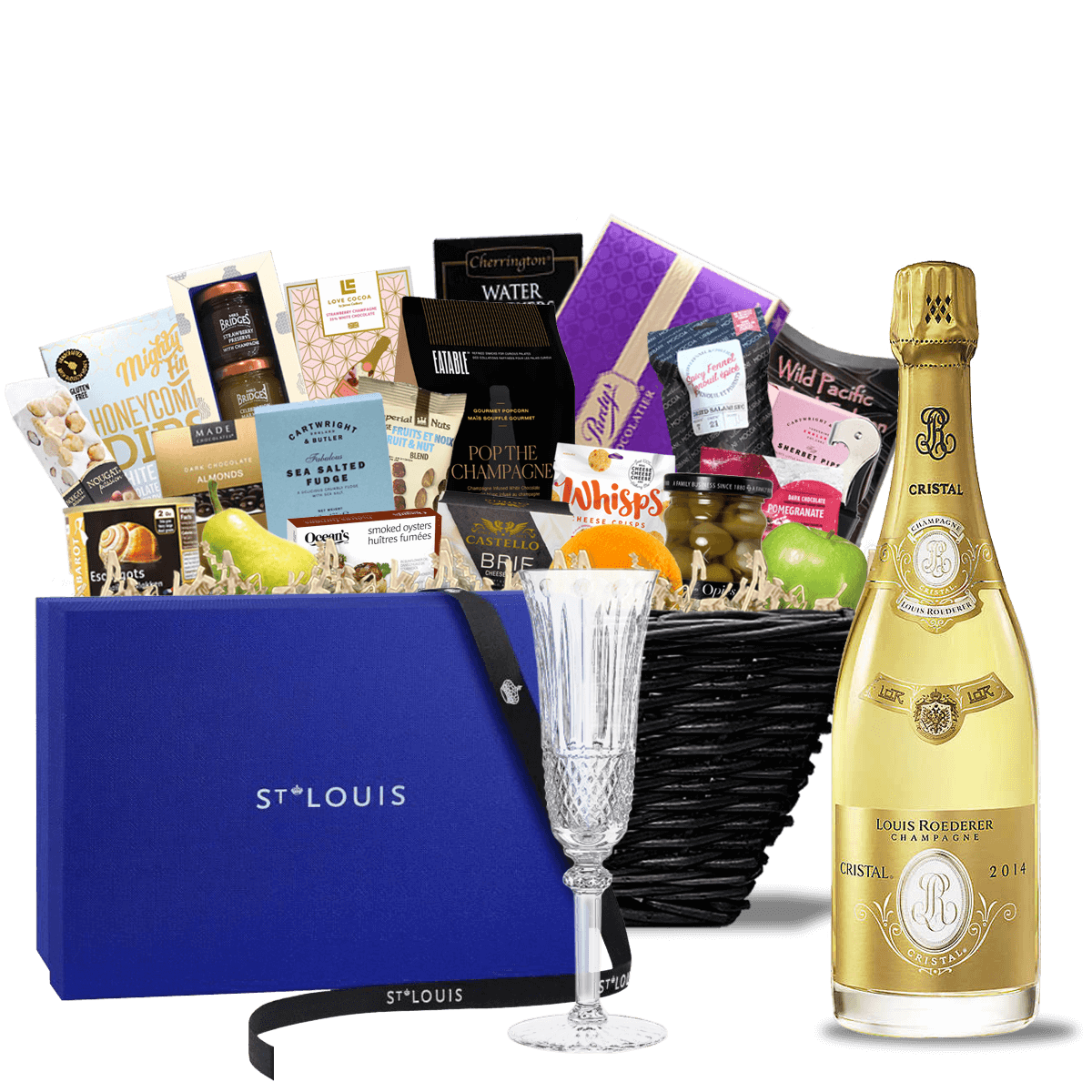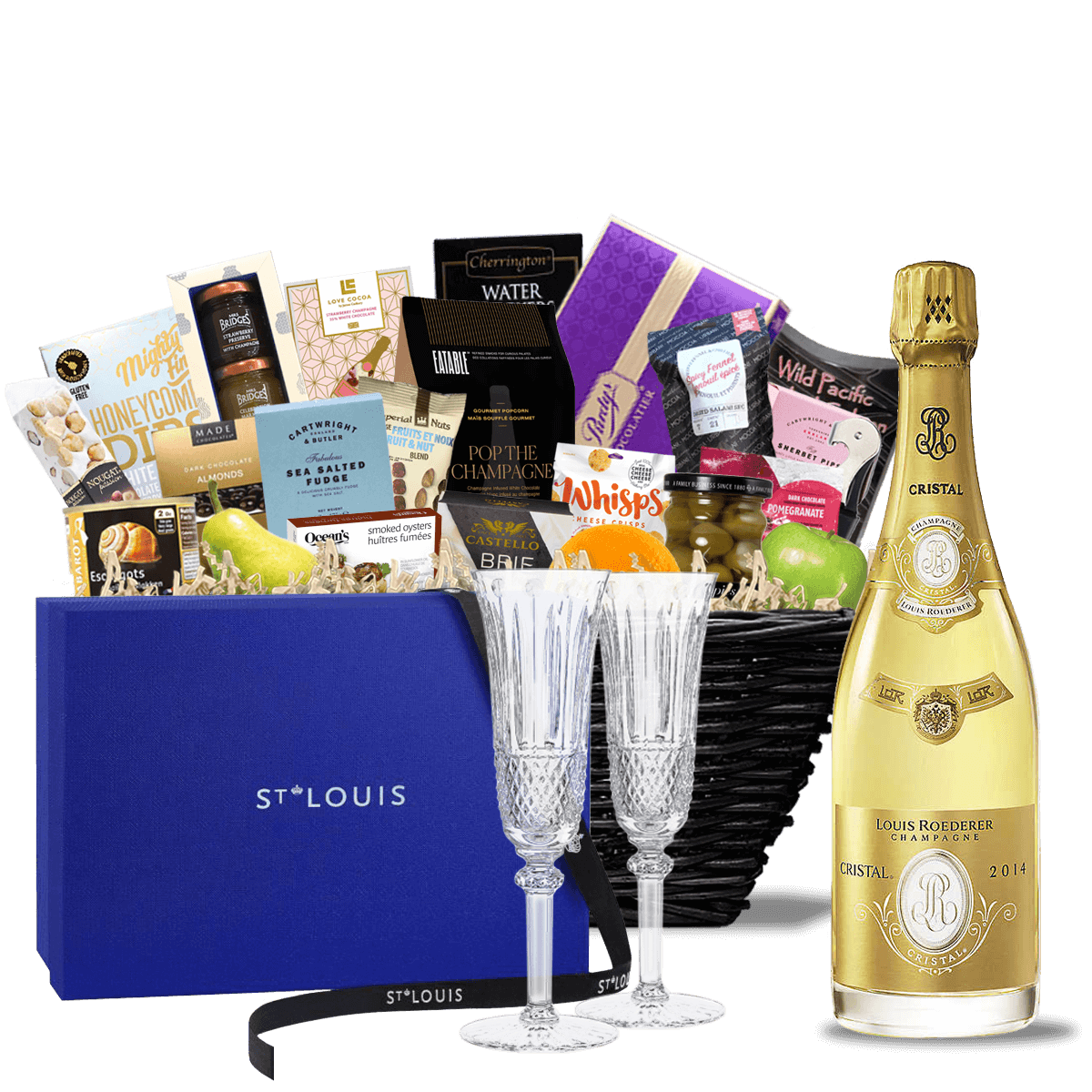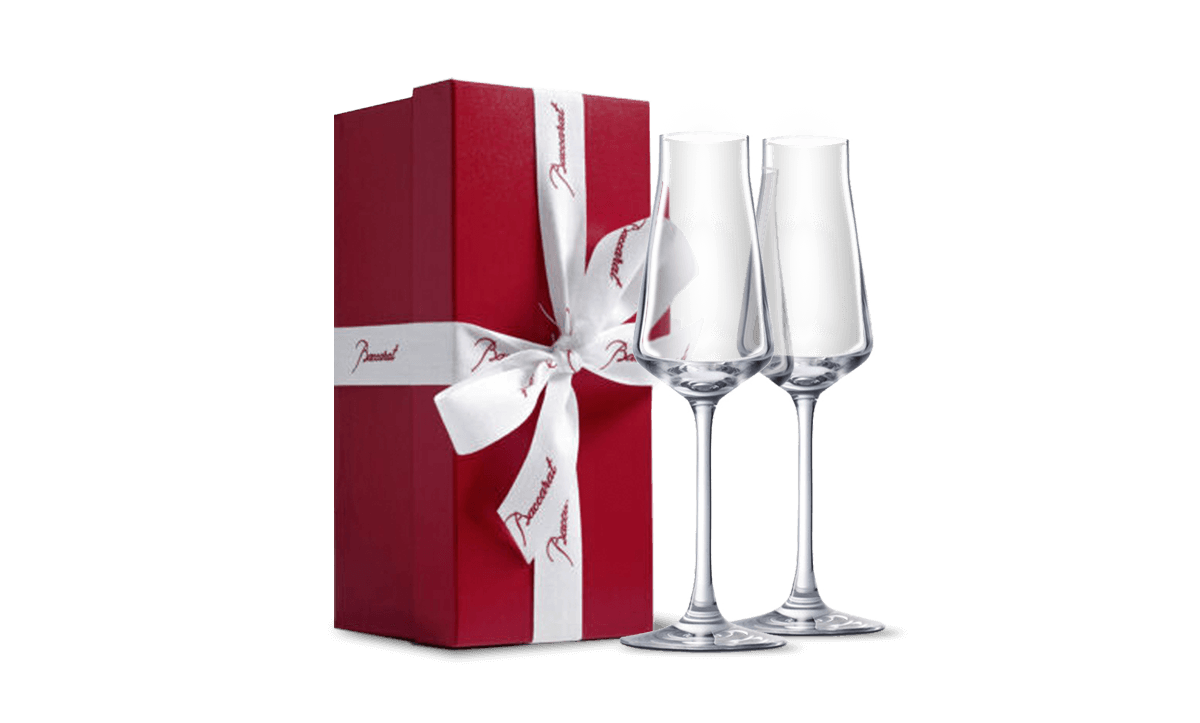 Château Baccarat Flute
The Château Baccarat champagne flute has a sharp aesthetic and contemporary design that expertly melds form and function.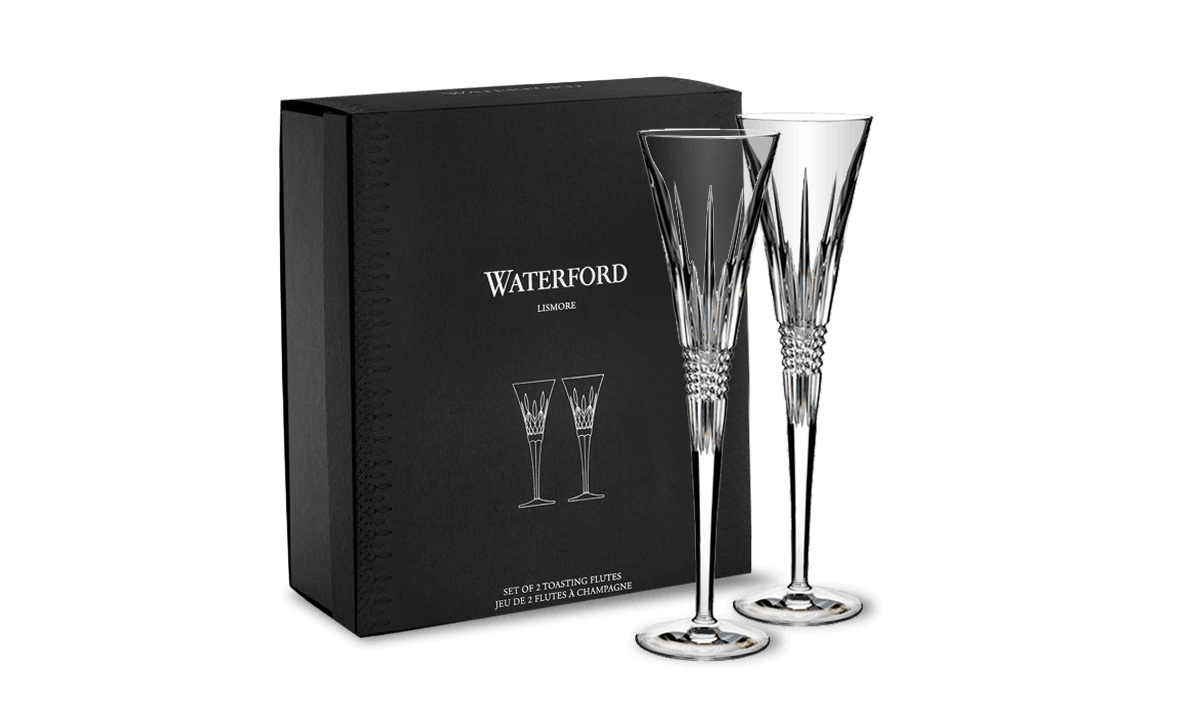 Waterford Lismore Diamond Toasting Flutes
Crafted from the finest luxury crystal and embellished with the iconic Lismore pattern. These durable champagne flutes are crafted for timeless enjoyment.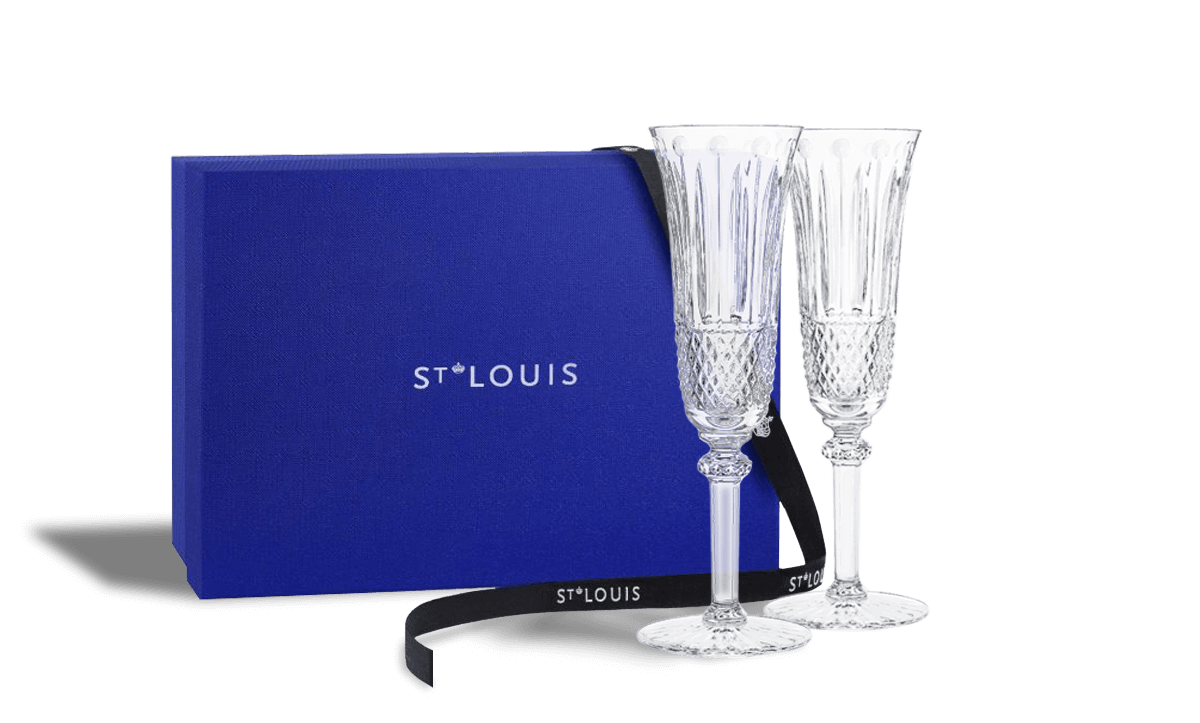 St Louis Tommy Champagne Flutes
Born of a ball of fire and the breath of man, Saint-Louis crystal vibrates with all the talent inherited from History and extraordinary creative fantasy inspired by current trends.