Regular price
Sale price
$762.72
Unit price
per
Sale
Sold out
Usually ships within 24 hours.
Baccarat Glassware

Just as whiskey, a spirit whose quality is strictly regulated is about the art of distillation, Baccarat is about the art of crafting the finest Clear crystal. Be it single malt or cask strength, first-rate whiskey merits the finery of a Baccarat highball. The lovely circular motif at the base of the Beluga highball glass creates a dappled effect that makes the experience of drinking all the more multifaceted.

Height: 5.5 in

Capacity: 11.8 oz
Waterford Glassware

Designed to bring people together, Waterford continues its Short Stories collection with Irish Dogs Madra barware. Madra is the Irish word for dog and the collection is an eclectic barware range celebrating Irish heritage and man's best friend. Inspired by the loyal companion and Ireland's passion for dogs, this Double Old Fashioned Set honors some of Ireland's most popular breeds. Reminiscent of a dog's claw, each glass features a unique cutting design that radiates from the base uniting the other items in this striking and innovative collection. It's the ideal glass for enjoying your favorite vintage cocktail. Beautifully presented in signature Waterford packaging creating a very special gift.

Height: 3.5 in

Width: 3.9 in

Capacity: 8.1 oz
Versace Glassware

Crystal whisky glass set embellished by a Medusa that appears to be "locked" under two layers of crystal – alluding to the Gorgon's petrifying gaze. Every piece is individually cut, milled and polished from the block of solid glass. The hand-made articles differ from those produced industrially because no two pieces are ever exactly the same. Every piece is unique, with small variations (such as tiny bubbles or slight differences in weight) the proof and mark of the craftsmanship involved in production

Product made of quality optical glass that is lead and cadmium free.
Do not wash in a dishwasher
Wash one piece at a time by hand
Leave to drain after cleaning
Dry carefully to prevent detergent spotting
Made in Germany
What is in the Basket

Our beautiful Wicker Basket comes with your bottle, choice of Glassware (2x) and is filled with:

- Cartwright & Butler Luxury Confectionaries Sweet & Salted Popcorn & Brittle

- Cherrington Water Crackers

-  Imperial Fruit and Nut Blend

- Quaranta Soft Nougat with Hazelnuts

- Cartwright & Butler Luxury Confectionaries Whisky Fudge

- Rougie Pates Duck and Pork Pate with Orange

- Freybes Original Pepperoni Sticks

- Catherine's Hot Antipasto

- EATABLE Gourmet Whisky on the Pops Popcorn

- Stonewall Bourbon Bacon Jam

- Truffle Hunter Black Truffle Crisps

- California Pistachios

- Chocola's Dark Crispy Thins

- Box of Purdys Milk and Dark Chocolate mixture

- Bitters Sampler Set - Orange, Barrel Aged and Aromatic bitters

-  Moccia & Urbani Natural Salami

- Allessia Baby Clams in Brine

- Dark Chocolate Almonds

- Wild Pacific Smoked Salmon

- Whisky Stones Set of 9

- Castello Brie Cheese

- Fresh Fruits

*Actual Basket contents may vary based on supplies.
Our Ultra Luxe Gift Baskets were created for those with a taste for the finer things in life. Only the most luxurious champagnes, whiskies, tequilas and wines are featured in this high-end collection. These top tier bottles are complimented with your selection of exquisite artisan crystal barware by either Baccarat or Waterford.
These gift baskets come filled with an assorted bounty of delectable treats including cheese, crackers, meats, nuts, fruits, chocolates, and more.
Angel's Envy Kentucky Straight Bourbon is finished in port wine casks for an award-winning spirit, in small batches of 8 to 12 barrels at a time. Typically aged for up to 6 years, it's finished in ruby port wine casks, which adds subtly distinct flavor nuances that enhance the whiskey without challenging it
*Sample image and actual basket and contents may vary based on supplies
*Gift baskets may incur separate shipping fees 
Buy this gift basket online and enjoy the convenience of delivery anywhere in Canada! TAG Liquor Stores is here for all your alcohol gift delivery needs!   
Share
View full details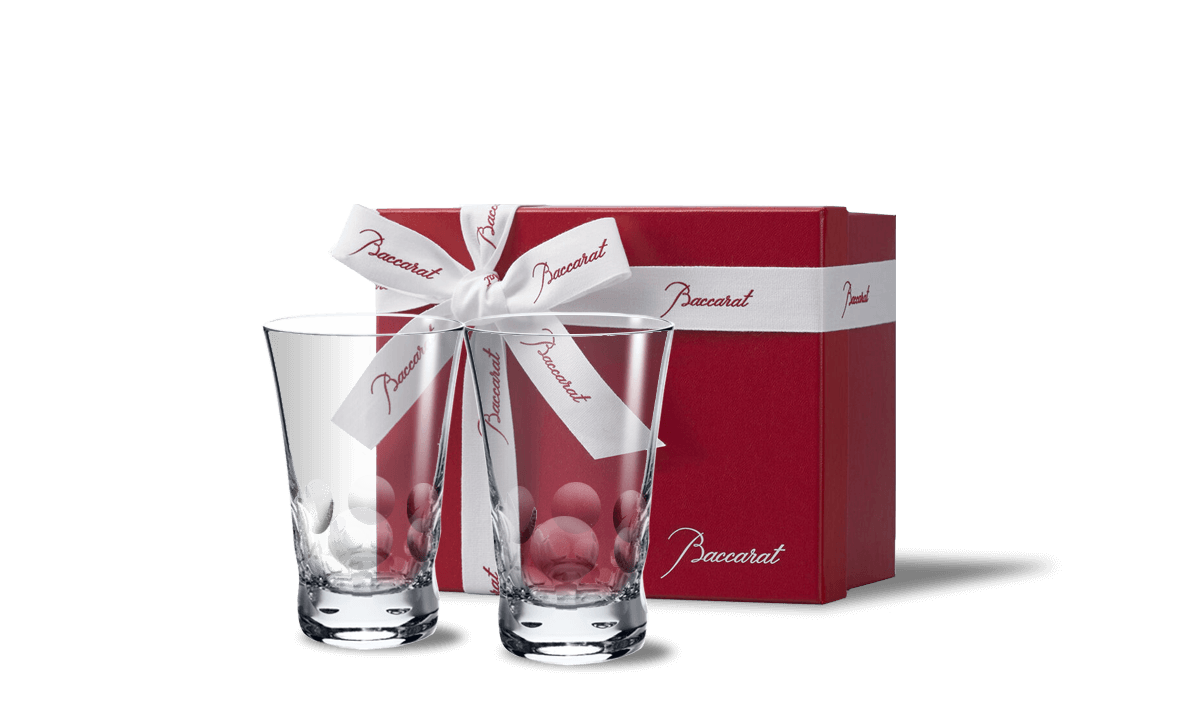 Baccarat Béluga Highball
The Béluga highball, designed for Baccarat by Savinel and Rozé, is the perfect glass in which to sip and enjoy your whiskey.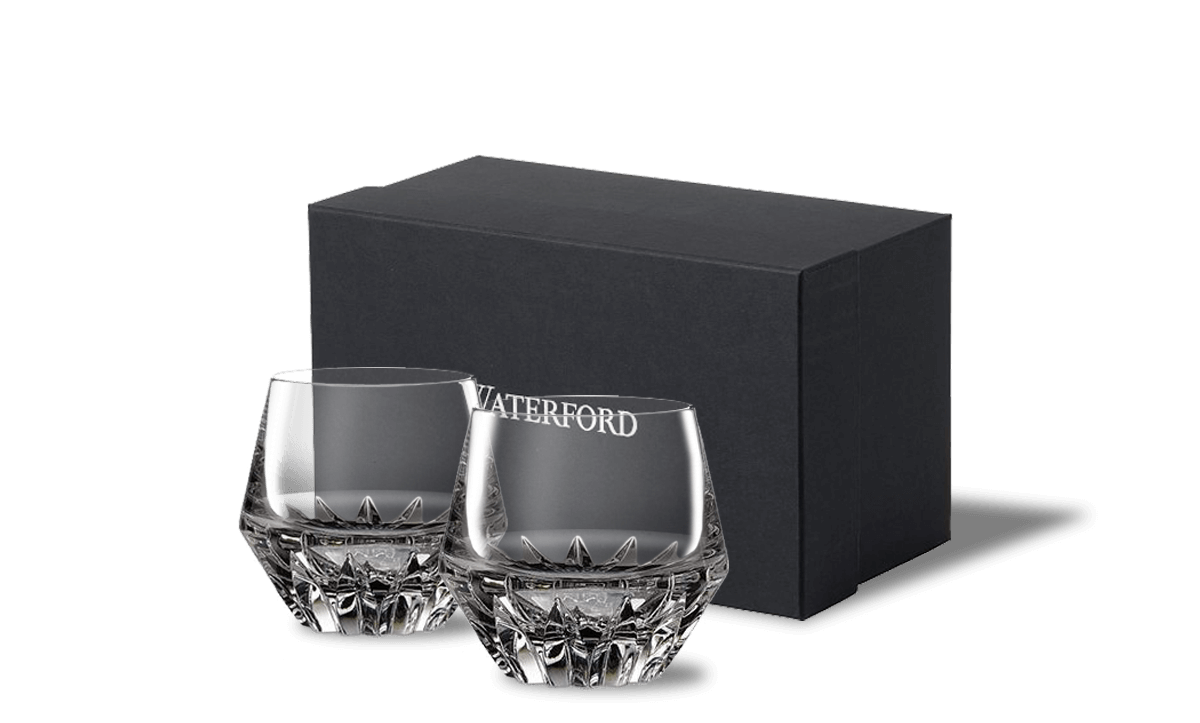 Waterford Irish Dogs Madra Double Old Fashioned
Embracing Irish heritage, craftsmanship and spirit since 1783, Waterford is renowned for crystal of unrivaled brilliance and clarity.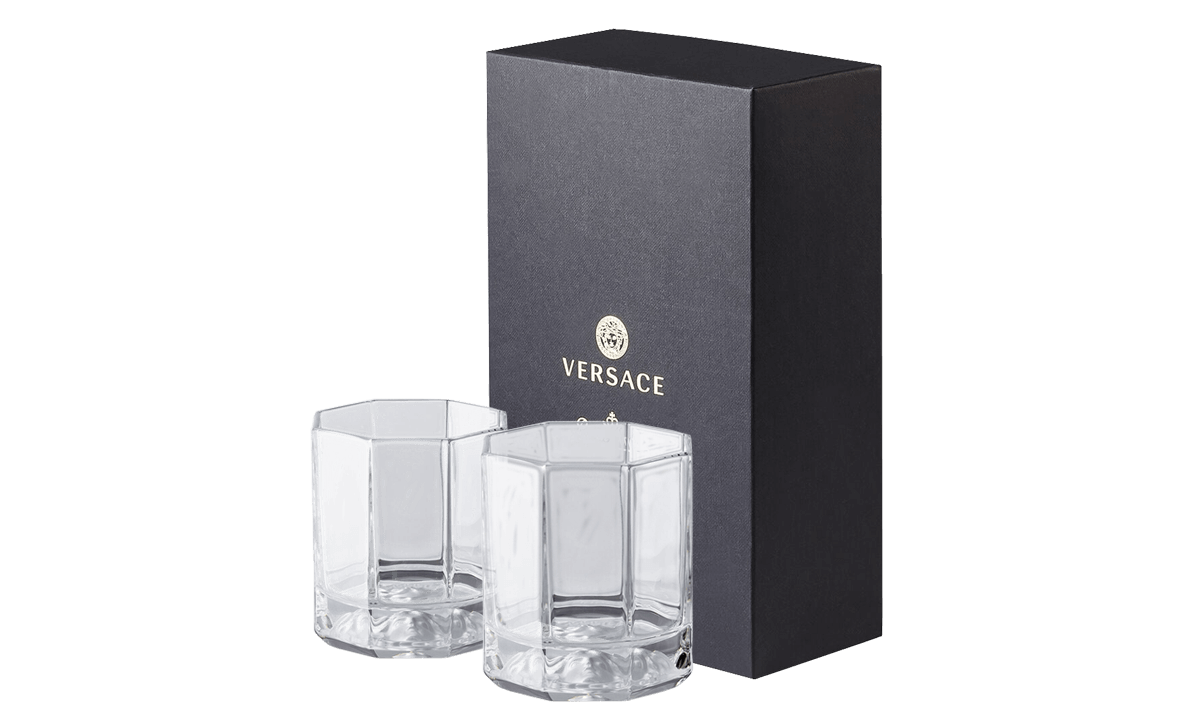 Versace Medusa Lumiére Highball
Discover Versace luxury glassware, ideal for memorable dinners and elegant dinner parties. Fine crystal enriched with Medusa and Greca accents.